How to Sign a PDF Online?
If you find yourself in need to electronically sign PDF documents, Create eSignature is the one PDF signature online service you can completely trust. This friendly free online PDF signer tool will do a great job of helping you streamline your document-signing process. Below is a quick instruction on how to add a signature to PDF contracts using Create eSignature.‍
Step 1. On the main page of the website, pick the Sign PDF option.
Step 2. Upload the PDF file you want to e-sign.
Step 3. Locate the place on the PDF document where a signature is required.
Step 4. Select one of the four available options to make an electronic signature on a PDF file – Type Name, Draw Signature, Capture with Camera, or Upload Signature.
Step 5. Once the document has been successfully signed, press "Done" and save the electronically autographed PDF file for future use.
As suggested by its name, you can also use the service for free to create electronic signatures in JPG and PNG formats. Having one will facilitate your document-signing process, allowing the authorization of e-documents both online and offline.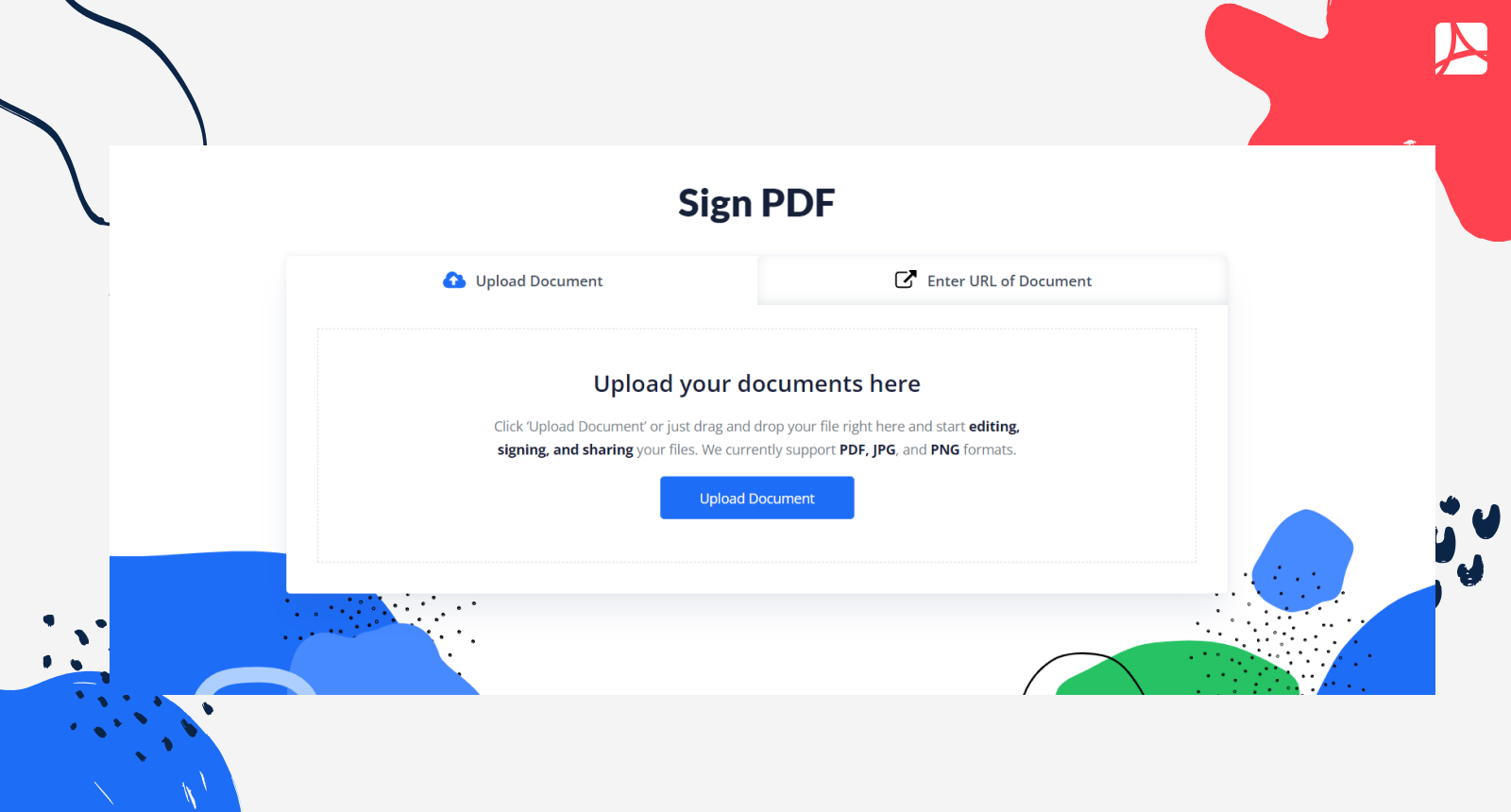 Which Documents Can You Sign Electronically?
An e-signature is a piece of electronic data that comes in the form of an e-sound, e-symbol, or e-process, tied up to or logically bound with a document, such as a contract, and used by the person whose intention is to sign the mentioned document. Most of the time, the e-signature a person uses to e-sign a PDF file looks like their pen-and-ink signature.
Now, back to the question of which documents can use an e-signature. Since both e-signatures and handwritten ones have the same legally binding capacity, on most occasions, they can be used to sign the same documents. However, traditional pen-and-ink signatures are still required when it comes to authorizing the following records:

Wills, codicils, testamentary trusts.
Divorce and adoption papers.
Notices of eviction/termination/repossessions/foreclosure/product recall.
Accompanying papers for transportation of hazardous materials.