What Should an Email Signature Contain
In the business environment, certain requirements have been formed for how your signature to the letter should look. Although they are not strictly required, following them will help improve communication with recipients and become more professional. When adding a signature in Gmail, insert your first and last name, position (you can specify the department), all ways of contacting you (including social networks), your photo, logo, or handwritten signature, industry disclaimers, links, and call to action. Do not oversaturate the text with additional information about you or your business; it is better to opt for simplicity.
How to Add a Signature in Gmail
The platform offers a simple editor to manage the appearance of your emails. Here is how to add a signature in Gmail:
Launch the service, log into your account, and open the full profile settings.
In the first general configurations tab, go to the "Signature" section and click the "+" icon to add a new object.
Give a name to this item and insert the required information. Don't forget to save your changes.
Decide whether this signature will be added to each of your letters (including when forwarding) or only to new messages.
For different situations or clients, you can build a unique email signature in Gmail and switch between these options when writing emails. You can edit this element, temporarily disable it, or delete it at any time.
By the way, if you use several addresses in your work, you can also get a signature for each and choose the desired option in the process of writing letters.
How to Make a Signature in Gmail
When creating a signature in Gmail, be aware of the limits. Your text should not exceed 10000 characters; otherwise, you have freedom of action:
Open your profile's full settings to create a new signature. In "quick settings," the editor is unavailable.
If you did not make a signature in this account before, the section would be empty. Click the plus icon to name the template and start creating your signature. With Gmail editor, you can:
add text with personal information (be concise);
format it by changing the font and making it italic, bold, and so on;
if necessary, add a list and change the background color;
add an image (your photo and/or signature file);
insert a link (to your blog, website, booking section, etc.);
adjust padding and alignment.
Save your changes for them to take effect and choose the option to use the new signature. It can be automatically added to each of your letters or only to new texts.
You can also make the text quoted in the letter come after your signature, not before it, as it happens by default. This option makes information about you more accessible to recipients.
Now, when writing a letter, the signature you created will be added automatically. You can edit it anytime by going back to your account settings.
You can create multiple variations using the Gmail editor if you need to use different information in your signature for different recipients. You can generate as many items as you need in the corresponding section in the settings. All of them will be displayed as a compact list. Edit the desired element and apply individual settings by clicking on the needed item. When writing letters, you can quickly switch between the available options. Now you know not only how to create but also how to change signature in Gmail.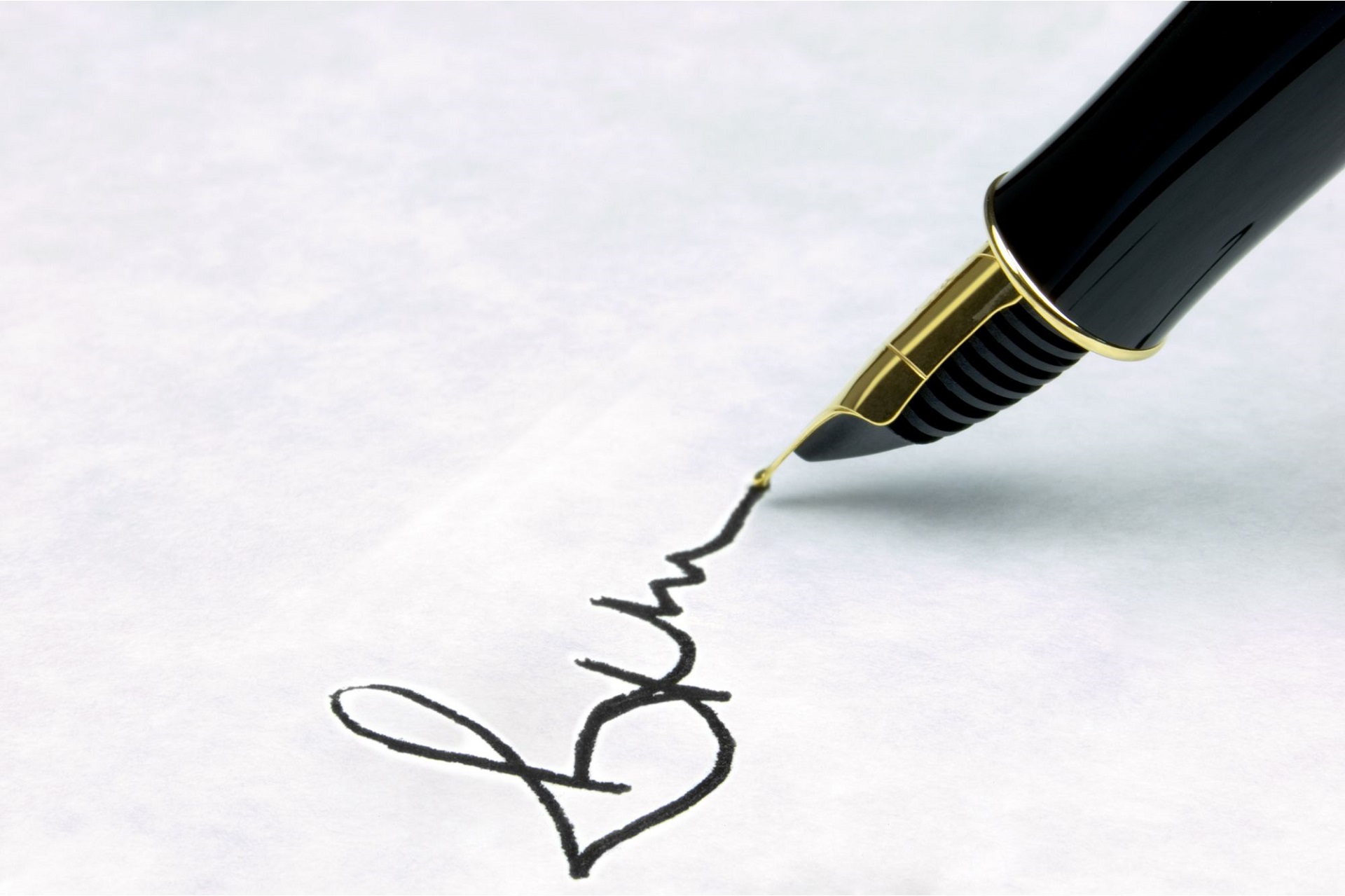 Gmail Signature Examples
Despite the apparent simplicity, the editor leaves enough freedom of action for setting signature in Gmail. You can make this element pretty much anything regarding information and creativity.
Gmail editor
More simple and concise options involve using your name, job title, contact information, and the logo of the company you work for. Slightly more advanced versions include links to social networks and the company's website so that the recipients of your letters can contact you in other ways than just email and get more detailed information about what you do. That is, the signature can be used as a way to engage users.
Designed templates
If you're a fan of a more creative approach, you can opt for special services that offer design templates for creating and changing signature in Gmail. Instead of the standard style, you can generate a stylish horizontal footer for your email that includes your photo, the logo of the company you represent, contacts, and so on. A personalized vibe can be added with unique backgrounds that will highlight your creativity.
A good solution is to add a quick link for the booking appointment. It will help interested customers avoid the hassle of finding the right section on the site or making phone calls. Since signatures in Gmail are pretty easy to modify, you can use them to introduce the audience to current discounts or promotions. When they are not available anymore, just remove this information.
How to Create a Signature Image for Gmail
Having your real signature in the letter footer adds more weight and makes it look neat and professional. With eSign, you can quickly create a picture with your handwritten signature and insert it to Gmail letters:
Open the editor page in any convenient browser.
Select the text color and define the line width. You can practice on an empty field to find the perfect fit; any action can be easily undone.
Use the touchpad, pencil, or mouse to sign your name. You can utilize the same option you usually use to sign physical papers or come up with a new, more creative one.
When finished, click "Download" to get the picture in .svg format.
Open the signature settings in your email account and paste the saved file into your footer. Now you know how to make a signature in Gmail like a pro.