How to Create a Stylish Signature of My Name
It is not that complicated to create a new signature from the beginning. There are multiple tools that can help you with this. However, to do it, you need to understand which signature name styles you like the most. You can check them in advance and decide which one matches your true nature. You can experiment, using the esign service, which allows you to see your signature in numerous styles once you pick the Type method.
Let's start from the very beginning. Here is a step-by-step guide on how to make a handwritten signature of your name. You can use these tips for digital signatures as well:
Analyze the signature. This is the starting point where you have to think about the style you prefer. If you are doubtful about it, you can visit portals like Pinterest that contain millions of ideas. Get inspired by the signatures of famous people, just don't copy them letter by letter. Write down your name in your own style and think about which letters can be underlined and which can be plain or bold.
Make a statement with your signature. What is the best signature for my name that matches my identity? Think about this question. If you want to have a "big boss" signature, you might want it to be bold and short. You can include both initials and just one name. If you want to look more artistic, you can draw some extra lines or even stars there.
Don't stop after one attempt. You can experiment with the signature as much as you want. There is no limit to the number of signatures for you to create until you find the perfect one. You can try different flourishes and styles. Your name's signature must be simple to write in no time. There are lots of situations that require your signature, and sometimes, you need to repeat it several times.
Make sure that your signature is readable or at least recognizable. You can underline it or emphasize particular letters. You can even use old and classic ways to write letters. No one stops you from adding flavor to it by changing fonts or drawing simple lines around your name.
Choose the most suitable signature design after all the experiments. You can combine several elements in a signature, as long as they look natural for you and suit your personality. Practice your new signature as many times as you can to make sure that you reach perfection.
How to Make a Stylish Signature of My Name Online
In the modern world, it is hard to imagine a company that does not use modern technologies. Going paperless has become a trend. The government accepts electronic signatures on official documents, making your life even simpler. Let's learn how to make a signature of your name online now. There are two main ways to create your signature online without going mad and losing your temper. You can find both of them on the esign portal.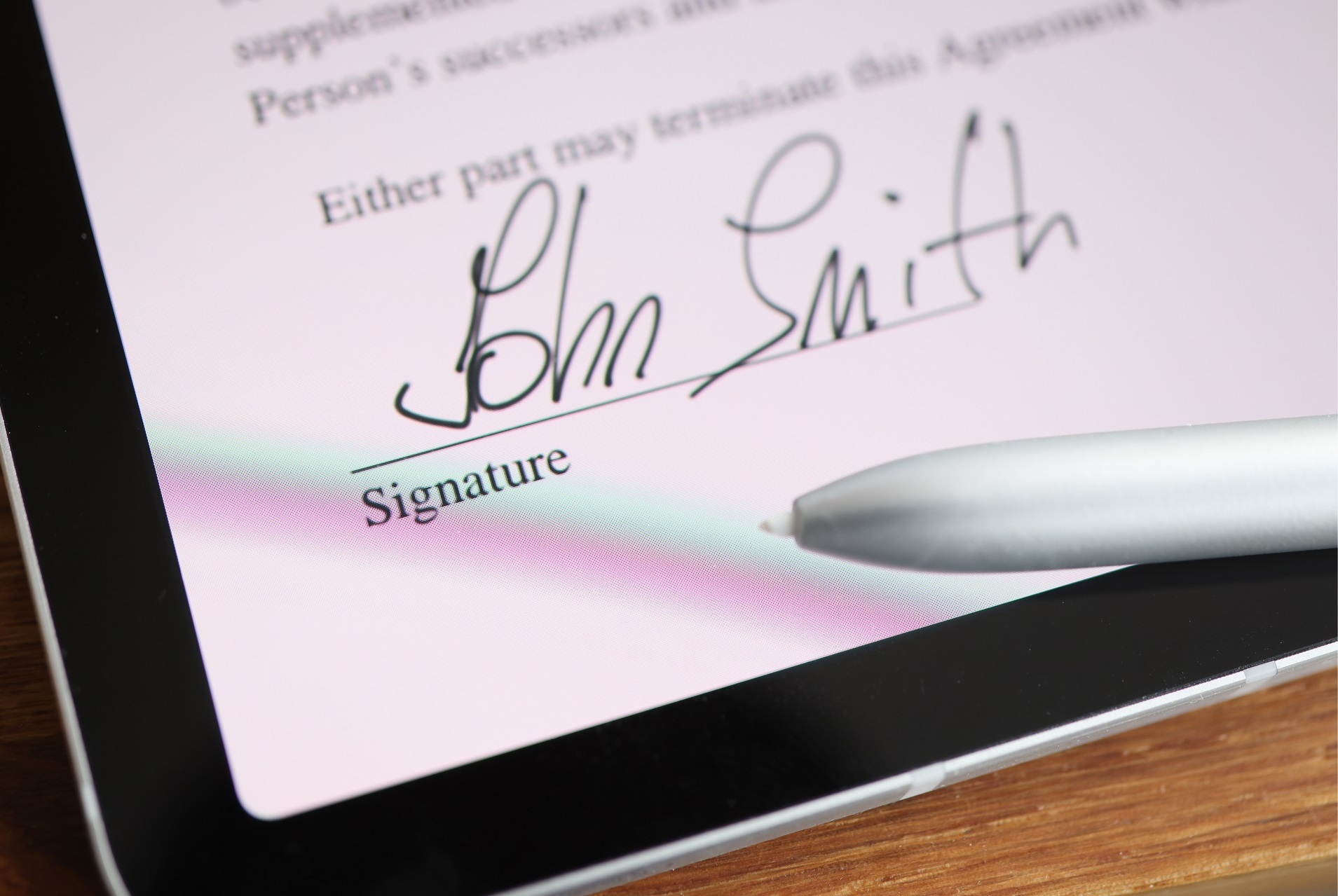 Draw the signature
When you figure out the signature style on my name that suits you the best, you can use your creativity and literally draw it from the very beginning. It does not take much time. However, you need to make sure that you can use this tool. If you have a stylus, you can use it. If you don't, you can drag the mouse around or use the type pad to draw the signature with your fingers. You can use the Draw Signature Online tool from esign. To do it, follow the next steps:
Think about the most gorgeous signature styles for my name.
Use the blank space to create this signature. Start with picking the size of the letters on the panel above the empty space.
Pick the color of the letters. There is a black box that you can tap. You will find the color palette behind it.
If you are not satisfied with the stroke you've made, you can always press the Undo button on the panel. It will bring you one step back.
Once you create the signature you are satisfied with, press Download. It will save the signature on your device in the format you need. You can later insert it in the document of your choice.
Type the signature
If you are not good at drawing but want to make your digital signature from scratch, you can use another tool from the esign service. To do it, you don't need to draw anything. Yet, you can receive a wide range of stylish signatures using Signature Wizard. They all look authentic, and you can make them in a handwritten style. Follow this step-by-step guide:
Go to the esign portal and press the eSign PDF option. You may try it for free.
Open the document and fill in all the pages or edit it in advance. You can also pick the already-made templates of tax forms or business agreements from the library.
Press the Sign button when you are ready and pick the option to create the signature. There are ways that allow you to download the signature that you already have and the ability to take a photo of your signature and download it.
Type your name in the appropriate section of the Signature Wizard.
Choose the color, font, and style. There is a wide range of styles you can see below the panel. You can experiment with all of them. It will not be saved until you press the button. You can press the Back button if you change your mind.
Once you decide you like the result, press the Sign blue button. Don't forget to save the document.